Facebook Ads Marketing Agency
for more Lead-Generation & ecommerce
Social Media Marketing Services For Your Business
Facebook Marketing How Does It Work?
Facebook advertising is one of the most effective ways to grow your business online. The leading social media site boasts over 2 billion active users, with users spending several hours per week on their platform. It is also one of the most cost-effective forms of advertising in the modern era.
The CPM, or cost per thousand impressions, on Facebook ranges from $5-10. This means that you can literally spend less than $10 and reach over 1,000 people.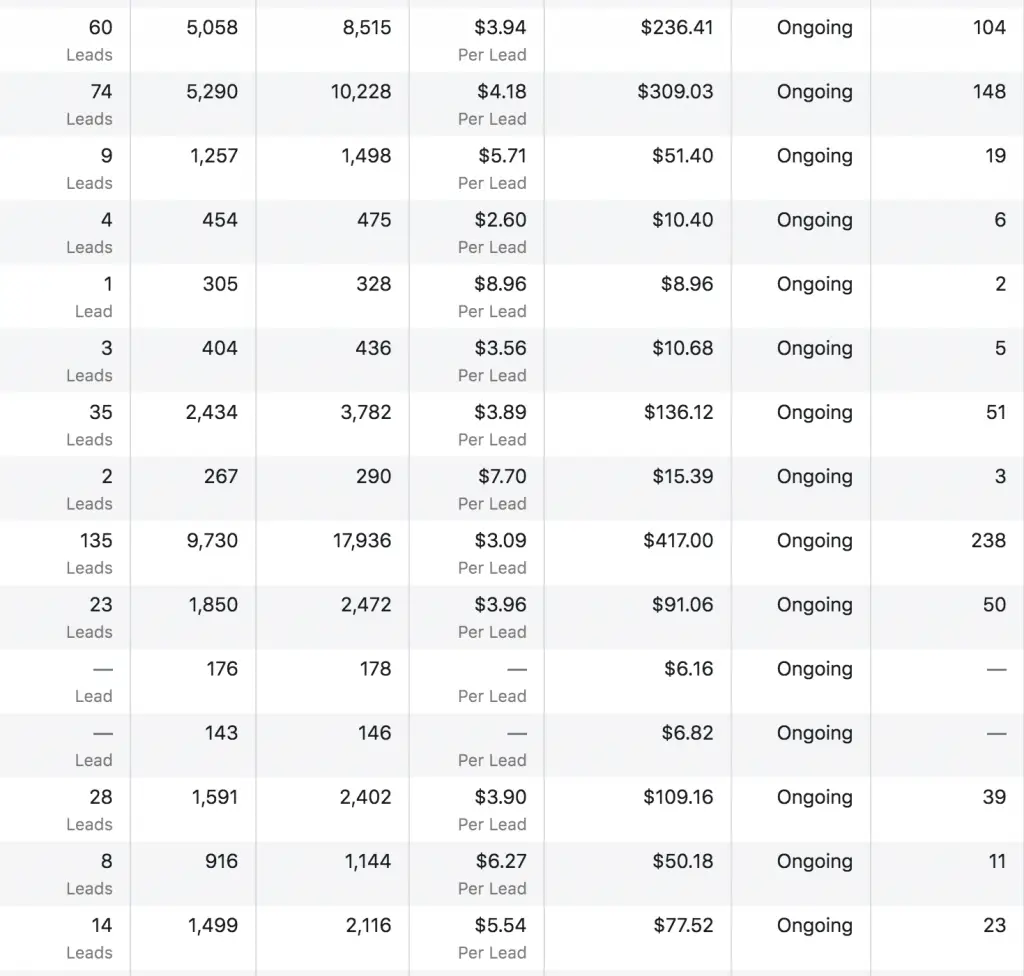 Targeting The Right Audience On Facebook & Instagram
There are a lot of ways to target your ads on Facebook. As a basic strategy, targeting audiences using categories like age, gender or interests can yield good results, but to really get the most out of your campaigns, it's best to build custom audiences based on which types of users produce the most profit for your company.
To speed up the custom audience building process, you can upload a list of your leads or customer email addresses. There are a couple of advantages to this sort of database marketing.
Facebook's Audience Algorithm
The goal of our Facebook advertising agency is to drive traffic that leads to sales or lead-generation for your business. We accomplish this in a few ways:
Increasing Clicks from Facebook Ads
Increasing Conversions from Facebook Ads
Increasing the Relevance of Facebook Ads
Increasing the Overall Awareness of Your Brand
Get Real Traffic To Your Website
Advanced Facebook tactics we employ for our clients include A/B split testing, remarketing and lookalike audiences, as well as conversion optimization. We help our clients create effective ads and continue to optimize for optimal results. We test variations of ads to see which one performs the best.
Want to Grow Your Business? Get In Touch
Facebook Ads: Our Process
We have plenty of experience, working with a wide range of clients across many different markets and industries. We can help your business get better engagement, generate leads, make sales, get app installs or any other objective Facebook has to offer.
Facebook has become one of the most powerful marketing platforms on the planet. Due to size, data, creativity and scalability there has never been quite a time like it when you can place adverts in-front of the most relevant audiences.
#1 Business Learnings & Research
At the start of the project we take the time to understand your business, your products & services, business objectives and target audience.
We will analyze all of your available materials, previous campaigns, data, website traffic and any insights gained to help us create the best campaign possible.
We will then use Facebook's Insights tools and our own in-house techniques to find the right audiences to target on Facebook. We can then begin to formulate the best way to get in-front of these audiences and figure out how to get them to take action.
Every business is different so it's important we take the time to figure out the strategy that's right for you.
Our team of Facebook professionals will review all of the discovery and research material and put together the right offering and messaging in order to drive your business results.
This could be driving sales, generating leads, growing your following, getting app installs or any other of Facebook's objectives. The planning and strategy phase is important in making sure the campaign gets the best start and continues to have ongoing success.
Want to Get Started With Facebook Ads?
Get In Touch
Facebook offers the most advanced targeting methods known to any business. Due to the incredible amount of data that Facebook hold, your ads can be placed in-front the most relevant audiences for your business.
There has never been a time in history when this level of targeting has been made available before.
This will give you the greatest chances of success and is one of the main reasons why businesses have been seeing such incredible ROI with their Facebook advertising efforts.
There are so many different ways we can help you find your customers on Facebook, the options really are staggering.
The process of optimization simply means improving the performance of the ad account. We have a very clear method in place for gaining the maximum amount of return from the budget.
This could be increasing the budget, removing certain age brackets, split testing the creative, tweaking the audience and many other things.
Our team monitor ad accounts every day to ensure they are on track to fulfill their objectives.
Revenue Converting Facebook Ads
Increase Revenue With Facebook Ads
Frequently Asked Questions
The key performance indicators we look at are website traffic and conversions. We will evaluate how much traffic your website is receiving, and how many people actually converted into the desired result.
The amount of traffic each month will vary. It depends on 1) how effective we make your campaign and 2) your advertising budget. The more fuel we have in the tank, the more results we can generate for you.
The amount of conversions will also vary. We will be able to track the amount of conversions from our ads. This will allow us to use performance data of our ad campaigns to make gradual improvements. In consideration of this, we believe your conversion rate will increase over time.
However, it is important to note that there are external factors that impact conversions that we do not control. This includes the price, product quality, website destination, and market you are competing in.
Services & Working Together
We've increased sales over 6 figures for our clients per month through our digital marketing services.
Fill Out The Form Below To Schedule A Call With Us
To Find Out How We Can Help You Achieve Your Goals